Interscape SQL Offline is a Windows Desktop App (free-to-use).
Edit your data file or database server offline and sync when you are ready.
SQL Offline supports most popular relational data files and database servers (complete list here).

New in 2.3: JavaScript and AJAX support. Update your data using the most popular programming language with responsive AJAX client-side retrieval.
DOWNLOAD: SQL Offline Desktop Edition Installer

SQL Offline installer for Windows 7, 8, and 8.1. Installation readme.
SQL Offline has passed Windows 8 compatibility tests and is now listed in the Windows App Store (desktop app).
This means that you can trust a clean install, good shutdown behavior, and a complete uninstall.
WELCOME: Video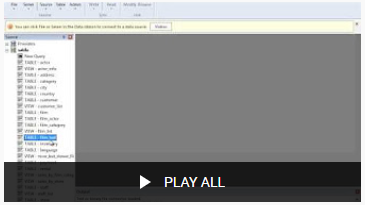 A complete playlist of videos can be found here: SQL Offline Playlist.
SQL Offline Features
You can use SQL Offline to synchronize your offline edits by creating and running SQL script.
You can also update through the same connection that was first used to read data. Features include:
Offline edits (modify data)
Offline table admin (add columns and constraints)
Create and run SQL script (sync just a few cells, or recreate an entire table)
Difference check (sync preview)
Spreadsheet Data tools (merge, sort, combine)
Formulas and Macros (javascript and vbscript with DOM and AJAX support) New in 2.3!
Adaptive SQL Language (DML and DDL adjusts for different servers)
Create, test, and share connection strings (UDL files)
Select statements in SQL Script create OL query-snapshot documents.
Read and write CSV files directly as text with Unicode support.
For more feature information, an online copy of the in-product help is available here: http://inters.com/docs.
ENTERPRISE EDITION
SQL Offline ENTERPRISE edition and SQL Offline DESKTOP edition are fully compatible. The DESKTOP edition is free-to-use and shares the same features.
An exception is that the ENTERPRISE edition adds Online Package Receipts. A package login is provided with ENTERPRISE edition purchase.
For more information see Enterprise Edition.
SOCIAL: Twitter
Ask questions and follow us here: http://twitter.com/SQLOffline .
Help keep SQL Offline free with a small (0.01 BTC) donation to: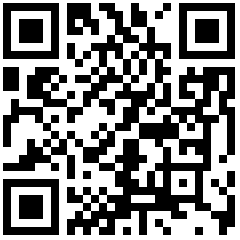 1GcAe6gLPUGeBa6bwc2GHoh8dqLsQPAQQL